(VOVworld)- Fruits were one of Vietnam's main revenue earners in 2016 with an export value of 2.6 billion USD. Over the past few years, Vietnamese fruits have penetrated a number of demanding foreign markets. VOV looks at efforts to strengthen the foothold of Vietnamese fruits in overseas markets.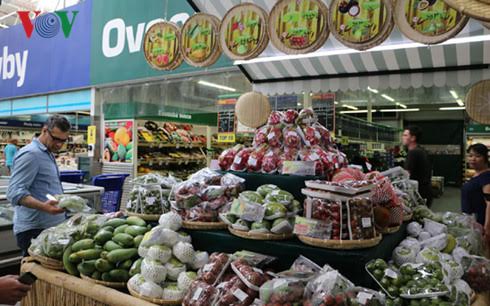 Promoting Vietnamese agricultural products in the Czech Republic
Despite sharp declines of demand in the global market in 2016, Vietnam's export revenues increased with fruits seeing the highest growth.
Breakthrough rise
In June, Vietnam exported its first shipment of lychees to Australia after 12 years of negotiations. Vietnamese lychees are favored by both overseas Vietnamese and Australians. According to the Australian Trade Department, more than 300 kg of lychees were sold at 14.99 Australian dollars per kg within an hour of their arrival in Melbourne. In the following days, more than 30 tons of Thanh Ha and Luc Ngan lychees were shipped to Melbourne, Sydney and other Australian cities. Vietnamese Ambassador to Australia Luong Thanh Nghi said:"Australia is a tough market with strict requirements for quarantines and food safety. Vietnam's penetration into this market will create a momentum for other products to enter other markets."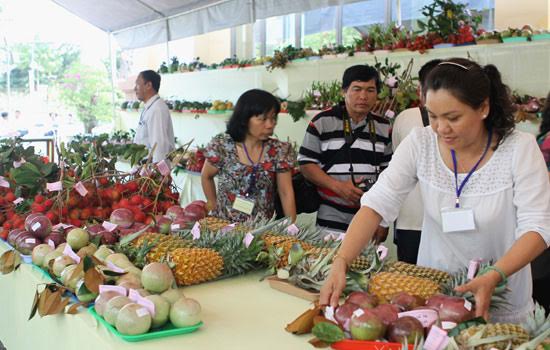 In the fourth quarter of this year, Vietnamese star apples were certified to enter the US market. After dragon fruits, rambutans, longans, lychees, and star apples, Vietnam intends to export mangos to the US. Vietnamese fruits are also in demand in New Zealand, China, Japan, Russia, the Republic of Korea, and Malaysia.
Vietnamese Ambassador to Malaysia Pham Cao Phong said Malaysia is near Vietnam and has Vietnamese people working and studying there, but it's not easy to export fruits, because Malaysia is a Muslim country and criteria for food are strict under Islam's rules Halal. Ambassador Pham Cao Phong and his colleagues used "fruit diplomacy", by inviting Malaysian officials to sample Vietnamese fruits: "Vietnamese lychees are tastier and sweeter than those of other countries. We gave them with lychees for sampling. Once they taste it, we don't have to say much. They will accept it".
Promoting Vietnamese agricultural trade marks
Relevant agencies, enterprises, local authorities, and farmers have strengthened cooperation to build trade marks for Vietnamese fruits. They have zoned growing areas, built preserving, packaging, and radiation facilities to boost prices and quality of Vietnamese fruits. Hoang Huy Khanh of the Da Lat Import Company, which exports Vietnamese fruits to Australia, said:"Both farmers and the Ministry of Agriculture and Rural Development need to follow the GlobalGap procedures to enable Vietnamese agricultural products to enter overseas markets. Exporters need to pay attention to the requirements of importing countries."
Vietnam's success in fruit exports has created momentum for even greater success in the coming years.
VOV