(VOVworld)- A race called "Santa run" is held in several countries at Christmas time. Thousands of people dressed as Santa Claus participate in the race to raise money for the disabled and poor children.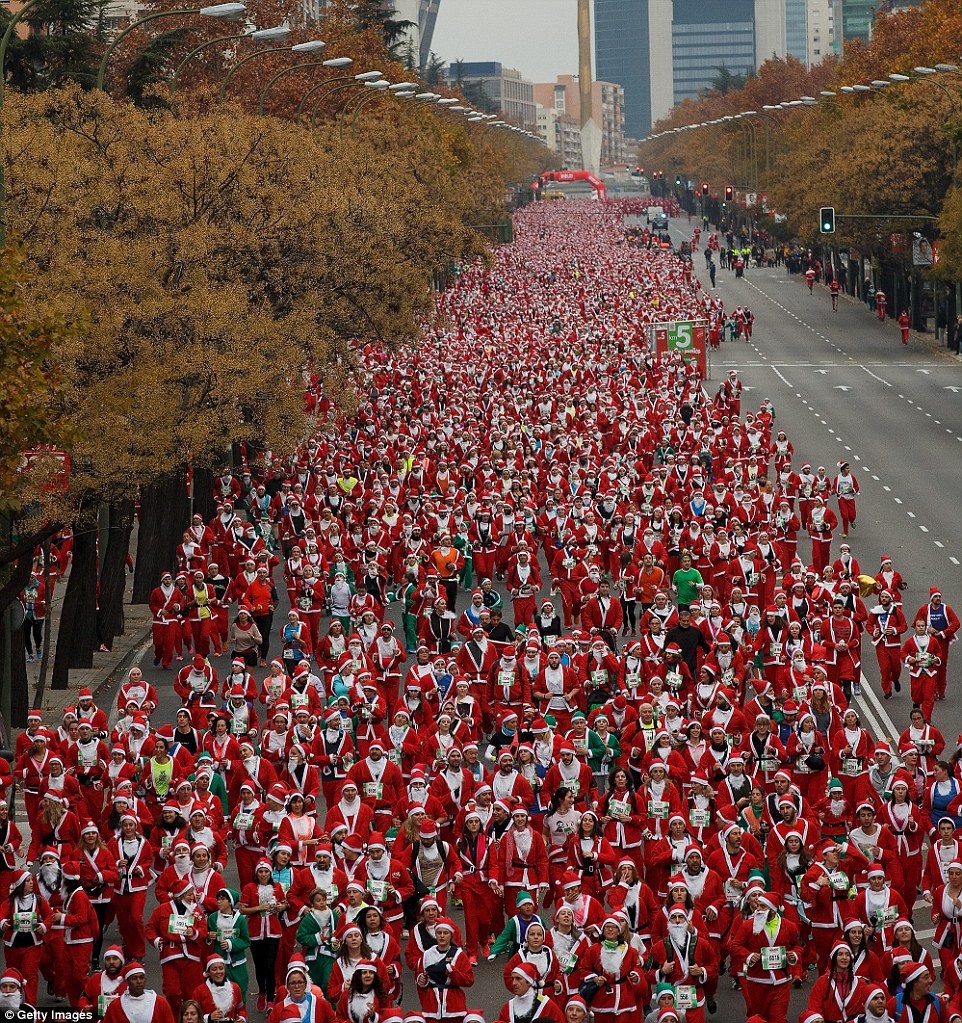 On Saturday, December 17, thousands of running Santas flooded one of Madrid's main boulevards as they took part in a six kilometre race to raise charity fund. They set off from Colon square and ran to Real Madrid's Santiago Bernabeu and back in a race whose organisers aimed to tried to assemble a record number of runners dressed in Santa Claus outfits. More than 10,000 runners took part in the race and paid fee of 15 euros each. Organizers provided each participant with a Santa Claus outfit and fake beard. Part of the money raised will be donated to the Multiple Sclerosis Foundation of Madrid. Kids ran in green elves outfits. Samanta, a Santa racer, said: "This is the first time I have participated in the race. We had a wonderful time". Many sick people participated in the race. One named Mariluz said: "I'm a cancer patient but I managed to participate in the race. I met many people and learned many things"
In London, more than 2,000 people in Santa outfits came together for a charity marathon called "London Santa Run" earlier this month. The run raised money for British athletes with disabilities and other charity funds.
A Santa Race was also held in Athens, Greece. Women and men, young and old, dressed as Santas ran a 2.5 kilometer course and contributed 10 euros each to a fund for child patients.