Conference seeks to raise business competitiveness
Administrative reform, integration and business competitiveness drew the attention of associations and enterprises at a conference in Ho Chi Minh City on June 29.
Chairman of the Vietnam Chamber of Commerce and Industry (VCCI) Vu Tien Loc, who is also deputy head of the Prime Minister's Advisory Council for Administrative Procedure Reform, highlighted Resolution 35 dated May 16, 2016 on supporting and developing enterprises to 2020 as the Government's first long-term policy on business development.
The resolution affirms the important role played by private firms in the country's industrialisation and modernisation, and improving the national economy's competitiveness, he said.
Under the document, Vietnam aims to have about 1 million enterprises which are competitive and run in a sustainable manner. Of the total, more than 30 percent will be innovators. Private firms are expected to make up half of national GDP.
Tran Viet Anh, General Director of Thai Son Company, said small- and medium-sized enterprises (SMEs) should receive further optimal conditions to grow stronger. Besides, start ups should be oriented to operate in different sectors.
Vu Kim Hanh, Chairwoman of the Business Association of High-Quality Vietnamese Products, suggested enterprises be equipped with knowledge about integration and how to adapt to and cope with the economic integration climate.
She proposed connecting management agencies, big businesses, banks and SMEs together in order to build strong production and business units.
Nguyen Thanh Phong, Chairman of the Ho Chi Minh City People's Committee, said the southern metropolis creates the best possible conditions for businesses' development as it considers investors and enterprises main contributors to national construction and modernisation.
He called on investors, firms and business associations to tighten their links with the municipal authorities and work as advisors for local departments and agencies to handle socio-economic-cultural issues.
More large-scale trade, service complex to be built in Hanoi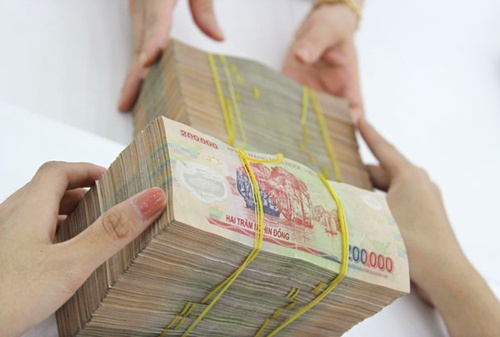 The Hoa Binh Corporation has won an engineering-procurement-construction (EPC) contract worth 2.5 trillion VND (112 million USD) on the high-end trade, service and housing complex of Minh Khai – Imperia Sky Garden in Hanoi.
The project, invested by HBI company and developed by M.I.K Vietnam Group, has a three-storey basement and four 28-storey buildings. It is scheduled to be completed within 23 months.
This is the second project to be implemented under cooperation between HBI and M.I.K Group, after the Imperia Garden Hanoi project, which expected to finish in May 2017.
Can Tho city accelerates exports in second half
The Mekong Delta city of Can Tho's industry and trade sector will put shipments abroad in the last six months of the year by addressing difficulties and creating favourable conditions for export enterprises, according to Nguyen Minh Toai, director of the city's Department of Industry and Trade.
Exports in the period are expected to thrive thanks to large orders from foreign nations, Toai said, noting that the city will earn 1.65 billion USD from goods exports and foreign currency earning services by the end of this year, a year-on-year surge of 9.8 percent.
Revenue from exports and services in the six-month period ending in June was 723.3 million USD, or 43.8 percent of the yearly plan, leaving the main workload to fulfill the target to be done in the second half, Toai said. Rice exports to foreign markets in the period tapered off 8.2 percent from the same time last year. Only 355,000 tonnes of rice worth 149.8 million USD were sold abroad, accounting for 26.5 percent of total export revenue and 41.3 percent of yearly target.
The fall was stemmed from low productivity, the high cost of raw materials and flat export prices. Export quantity was still low although export businesses tried to expand their consumer markets.
Meanwhile, aquaculture exports remained stable with stellar growth in both output and export revenue. The city raked in 274.2 million USD from exporting 70,300 tonnes of seafood, making up 53.7 percent of the yearly plan.
Shrimp and tra fish exports to some European markets like Belgium, France, Russia, the Netherlands and the UK made significant recovery. Australia is billed as a potential market for the city's aquaculture consumption.
In addition, slight growth was also seen in the export of garments, agriculture and processed farm produce as well as pharmaceutical products.
HCM City: more apartments, less demand
More than 10,000 apartments were put for sale in Ho Chi Minh City in the second quarter of 2016, of which just over 5,800 units were sold, according to property service firm CBRE Vietnam.
In comparison to the previous quarter, the figures represented a 20 percent increase in the number of apartments and a 35 percent drop in the sales.
Of the total apartments in the period, 22 percent belonged to the high-end segment, most of which came from VinGroup's Vinhomes Golden River project.
In the later half of the year, more apartments from a number of property projects, such as the Golf Park Residence, Elite Park, Diamond Island and Empire City, will be available.
Le Hoang Chau, President of the HCM City Real Estate Association, said the local property market has shown signs of slowdown with a shortage of affordable small- and medium-sized products.
He said a total of approximately 57,000 apartments will be marketed this year.
In the first half of 2016, the city issued 15,148 certificates of land and property ownership.
More measures needed for agriculture recovery: Minister
Minister of Agriculture and Rural Development Cao Duc Phat asked the agriculture sector to take specific measures to promote its development in a more efficient and suitable manner, contributing to effectuating the National Target Programme on New Rural Development.
Speaking at a conference hosted by the ministry in Hanoi on June 29, Minister Phat praised the great efforts made by the whole sector to accelerate agricultural restructuring and resolve serious issues related to climate change and markets, especially in the context that the country is hastening international integration.
It is necessary to strongly and fully implement State management in the sector, focusing on building mechanisms and policies in a strategic and specific manner, he stressed.
The agriculture-forestry and aquaculture sector posted a decrease growth rate of 0.18 percent during the year's first six months. The sector's production value was estimated to reach 397.4 trillion VND (nearly 17.9 billion USD), 0.1 percent lower than that of the same period last year.
Serious saline intrusion in the Mekong Delta region and prolonged drought and water shortages in Central and Central Highlands localities were attributed to the situations.
Unusual fish deaths occurred in four central coastal localities, export markets' demand tumbled for Vietnamese agriculture-forestry and aquatic products, these were also said to be reasons behind the situation.
However, the sector still enjoyed remarkable outcomes due to restructuring, said head of the Ministry's Planning Department Nguyen Thi Hong.
During the period, many measures to improve the business climate and national competitiveness index were intensified, Hong noted, adding that research and market forecast projects, and activities to promote trading were also enhanced, contributing to stabilising the sector's export turnover.
Though export prices had dropped for many agricultural products in the global market, export turnover of the whole sector still reached 15.04 billion USD in the period, up 5.4 percent year-on-year.
The import value of agricultural material in the period was estimated to stand at 10.66 billion USD, down 8.7 percent against the same time last year.
Hong said, the whole sector will concentrate on quickening restructuring, while converting ineffective rice cultivation areas into other plants which are in high demand.
Farmers nationwide will be provided with consultation and directions to minimise damages caused by adverse weather , threats of diseases to livestock and plants, and to reduce production expenses.
Solutions will be rolled out to overcome the consequences from droughts and saltwater intrusion, and those to increase productivity and the quality of products and ensure food safety, especially for farm products for export such as dragon fruit, mangos, durians, longans, rambutans, lychees and bananas, she added.
The sector will also keep a close watch on supply and demand changes in domestic and foreign markets and devise policies to expand export markets and take full advantage of the free trade agreements that Vietnam signed with foreign partners, Hong stated.
Vietnam, Cuba businesses meet in Hanoi to seek partnership
The Vietnam Chamber of Commerce and Industry (VCCI) and the Cuban Embassy in Hanoi jointly held a Vietnam-Cuba business meeting in Hanoi on June 29, creating a chance to update Vietnamese businesses on the economic and foreign trade situation of Cuba in its renovation period and to seek new partnerships.
During the event, Vietnamese firms had direct exchange with Gecomex Group, a leading Cuban import-export enterprise holding 35 percent of the country's total imports and 15 percent of its exports.
According to Gicomex General Director Aurelio Mollineda, the largest and only foreign trade group in Cuba earned an average yearly revenue of over 4 billion USD, mainly from importing and exporting goods and services, headhunting, consultation and auditing services, goods checking and logistics.
Currently, Gecomex is shipping abroad agricultural products including sugar, coffee, honey, fuel and cocoa; while importing foodstuffs, building materials, consumer goods, pesticides, fertilizer, industrial machines, he said.
Addressing the event, Cuban Ambassador to Vietnam Herminio Lopez Diaz said that Gecomex and its 21 subsidiaries' presence in the meeting aims to seek partnerships with suppliers of foods, consumer goods, chemicals, fertilizer, steel, paper, plastics, paint, industrial and agricultural machineries and automobile tires.
In December 2014, Cuba and the US nomalised their bilateral relations after 50 years of interruption. In March this year, Cuba also signed an agreement to nomalise relations with the European Union, paving the way for the country to boost its economic growth.
The Cuban diplomat pledged that his country's government always backs Vietnamese businesses for the development and prosperity of Cuba as well as long-term and stable economic and trade ties between the two countries.
Doan Duy Khuong, VCCI Vice Director, said that Vietnam and Cuba are enjoying growing traditional trade ties, with many economic and trade deals, including the agreement on trade exchange and other economic cooperation in 1996; the agreement on investment encouragement and protection in 1995; the deal on tourism cooperation in 1999; the agreement on cooperation in quarantine and plant protection in 1999; the agreement on avoidance of double taxation and prevention of fiscal evasion for income taxes in 2002.
However, the result has yet to match their economic potential, he said, noting that last year, two-way trade reached only 235 million USD.
Vietnam exported foodstuffs, footwear, ceramics, construction material, coal, apparel and chemicals, while importing a number of new medicines and functional foods from the Caribbean country.
Statistics from the Ministry of Planning and Investment showed that as of December last year, Cuba ran one project in Vietnam with a total registered investment of 66 million USD, ranking 75 th among 100 countries and territories investing in Vietnam .
Meanwhile, a number of Vietnamese businesses have conducted large projects in Cuba, including PetroVietnam Exploration Production Company under the Vietnam National Oil and Gas Group, Viglacera Group and Hanel.
GIs smooth path for Vietnamese goods to EU: seminar
An official of the National Office for Intellectual Property of Vietnam has urged local businesses to register geographical indication (GI) of their goods if they want to easily make inroads into demanding markets, including the EU.
Luu Duc Thanh, head of the office's GI and international brand division, underlined the role of GI in the European Union (EU) – Vietnam Free Trade Agreement (EVFTA) at a seminar on GI-related commitments in the pact, in Hanoi on June 29.
In the past, Vietnam had a number of renowned products without GIs, leading to a lack of legal foundation for dealing with counterfeiting. It is good news that now EU markets are supporting the export of Vietnamese goods with GIs registered in the EU, he added.
Vietnam has 43 products with registered GIs at present, varying from flowers, fruits and food to consumer goods. They hail from across the country such as Ha Giang province in the northern mountainous region, Quang Ninh province in the northeast, Thanh Hoa province in the northern central coast, and Vinh Long or Bac Lieu in the Mekong Delta, according to Dao Duc Huan – Director of the Rural Development Centre.
Notably, Phu Quoc fish sauce has had its GI registered in the EU, benefiting both Phu Quoc Island and Vietnam, he added.
He pointed out the lax exploitation and management of Vietnam's GIs, resulting in the widespread counterfeiting of GIs domestically and abroad.
An obstacle to GI protection is that producers are working separately. As many producers and farmers haven't fully understood the importance of GI protection, they haven't cooperated with one another actively, but competed unfairly, affecting the creation of products specific to each region.
Huan also noted a lack of funding for GI registration and overseas market development strategies.
Claudio Dordi, technical assistance team leader of the European Trade Policy and Investment Support Project (EU-MUTRAP), said the effective management of GI-registered goods needs the close coordination of enterprises, industry associations, local managerial agencies, and independent quality certification bodies in each locality.
Vietnam and the EU concluded negotiations on their FTA in Brussels last December.
The EVFTA will eliminate 99 percent of import tariffs on Vietnamese goods to the EU and vice versa after seven to ten years. It is expected to increase Vietnam's exports to the EU by 4 percent, and EU exports to Vietnam by more than 3 percent each year.
The EU is one of the top trade partners of Vietnam, with two-way trade increasing from 17.75 billion USD in 2010 to 41.4 billion USD in 2015.
Vietnam business forum in Australia
Nearly 100 overseas Vietnamese businesspeople gathered at a forum in Melbourne city, Australia, on June 28 to explore investment opportunities in Vietnam.
Deputy Minister of Industry and Trade Nguyen Cam Tu said his working trip to Australia from June 25-29 aims to popularise the Party, State and Government's incentives designed for overseas Vietnamese businesses in order to encourage them to invest in the homeland.
He highlighted the extensive integration of Vietnam in the global economy, saying the country is likely to be one of the earliest members to ratify the Trans-Pacific Partnership (TPP) agreement – the world largest free trade pact.
Additionally, Vietnam is engaging in negotiations on the Regional Comprehensive Economic Partnership (RCEP) between ASEAN and its six partners, including Australia and New Zealand, which is expected to open up more opportunities for Australian-based businesses, including those run by overseas Vietnamese, he said.
Vietnamese Ambassador to Australia Luong Thanh Nghi underlined the growing friendship and diplomatic ties between the two countries over the past four decades, especially in the fields of economy, trade and investment.
He noted that Vietnam is one of the top 15 trade partners of Australia and both countries are members of the ASEAN-Australia-New Zealand Free Trade Agreement, TPP, and RCEP.
The Ambassador said the Vietnamese Trade Office in Australia has carried out a number of activities to bring Vietnamese goods into the market.
Chairman of the Vietnam Business Association in Australia Tran Ba Phuc said the six-year-old association has nearly 300 members and they are serving as a bridge to connect overseas Vietnamese and Australian business with partners at home.
More than 300,000 Vietnamese are living in Australia, mainly in New South Wales and Victoria States.
Banking sector set to keep bad debt below 3 pct
The banking sector has set the goal to keep bad debt ratio at a safe level of below three percent.
The target is a part of a freshly-issued action plan in an attempt to improve business climate, enhance national competitiveness and support business development during 2016-2017 with a vision to 2020.
Under the plan, the sector will urgently develop a project on restructuring the system of credit institutions in combination with settling bad debt for 2016-2020.
Another project on developing people's credit funds towards 2020 and orientations until 2030 will also be built and promptly implemented.
The plan also comprises a series of drastic measures to deal with bad debts, particularly those of weak credit organisations, including the purchasing and sale of bad debts under market mechanism, while gradually forming a bad debt market.
Besides, the sector will intensify and reform inspections of banks towards international standards and practices, while tightening supervisions of banking activities to prevent law violations and ensure businesses' access to credit.
Wood exports to fall short of expectation
The export revenue of timber and woodwork products is projected to reach US$7.4 billion, $200 million less than the target set for the sector this year.
Statistics from the Vietnam Wood and Forestry Products Association (Viforest) revealed that the figure inched slightly down by 0.1 percent to $3.17 billion in the first half of 2016, compared with the same period last year.
The decrease was a result of a significant drop in the export turnover of chipboard, Viforest, Vice Chairman Nguyen Ton Quyen said.
According to Quyen, Vietnam ships between 3.4 and 4 million tonnes of chipboard overseas every year, on average, bringing in approximately $850 million. With the issue of Circular 182/2015/TT-BTC, which adjusted the export tariff on chipboard from zero percent to two percent as of January 1, 2016, sales of the product have become gloomy. In the north alone, some one million tonnes of chipboard remain unsold.
Another reason for the export reduction was an annual fall in the quantity of outdoor wooden furniture that is mostly exported to the European Union, Quyen said.
He added that Brexit would have little impact on the quantity of Vietnamese woodwork products to the United Kingdom, but would drag down export prices by between 5 and 7 percent due to the depreciation of related currencies.
According to the Ministry of Agriculture and Rural Development, Viet Nam's total export value of wooden products reached $7.1 billion in 2015, 8 percent higher than 2014.
Wooden chairs, bedroom, outdoor and office furniture constitute the four key export categories. The three largest export markets for the commodities are the United States, Japan and China, accounting for almost 68 percent of the total export value.
Vietnam domestic apparel hanging on by a thread
Doubts are mounting about whether domestic clothing and textiles manufacturers will be able to keep their doors open much longer as dwindling orders, rising costs and fierce competition is taking its toll on profits.
At a mid-June industry conference, Pham Xuan Hong, chairman of the Ho Chi Minh City Textile, Garment, Embroidery and Knitting Association, acknowledged there is an industry wide slowdown in orders.
A garment employee in Bangladesh working a 40-hour week will earn US$68 dollars, US$90 in Vietnam and US$127 in Mexico, according to the International Labour Organization, said Mr Hong.
When one factors in all the related costs – including import tariffs and transport – that puts the Vietnam domestic industry at a huge disadvantage in competing with Bangladesh and Mexico on price.
We're seeing lots of orders moving to Bangladesh, Cambodia and Mexico, said Mr Hong, and half-way through the year we can already tell it's unlikely the industry as a whole will meet the set targets for 2016.
He said buyers are now rushing to Bangladesh and Cambodia, in particular, due to the two countries UN least developed country status, which entitles them to benefits of tax waivers on exports.
It's not just slowing of orders, said Nguyen Duc Thang, head of the market department at Dap Cai Garment Joint Stock Company, our sales prices are off by as much as 10% from a year ago.
We're seeing an industry that's bursting at the seams, said Mr Thang, with profits being eaten up by rising wage and insurance costs as a result of giving effect to new government mandated rules.
We're really getting backed into a corner as the foreign invested segment of the industry is booming largely at the expense of the domestic segment. With the rise of foreign manufacturers, we're seeing a definite shift of orders away from domestic producers, said Mr thang.
They have advantages of better technologies, which not only offer production efficiencies and lower costs, but improve the overall quality of the final output, which in and of itself, lessens demand for domestic product.
They are also in the global supply chain of many large retailers and wholesalers in foreign markets and are somewhat insulated, protected from the competitive factors the domestic industry must confront.
Even worse, some foreign clothing companies have begun moving parts of their production back to overseas markets such as the US and EU — a process known as reshoring that cuts into domestic sales even further, other analysts said.
Minister Tran Tuan Anh of the Ministry of Industry and Trade underlined gross sales for clothing and textiles for the five months running up to June jumped 6.1% to US$8.6 billion on the back of increased sales by foreign companies.
Make no mistake, the domestic industry is shrinking, said Minister Anh. We've adjusted this year's sales target down from US$31 billion to US$29 billion and still believe we may have difficulties hitting the revised target.
RoK funds US$33 mil transport project in Quang Nam
The Prime Minister has approved a US$32.92 million project to build a 36.32km road in the central province of Quang Nam.
The project will be implemented in four years, using ODA (official development assistance) loans from the Republic of Korea through its Economic Development Co-operation Fund (EDCF).
The project's objective is to enhance transport links among central and central highlands provinces and connect Bo Y international border gate to Ky Ha port, Chu Lai International Airport, Chu Lai Open Economic Zone and Dung Quat Economic Zone to further improve ASEAN connectivity.
The project also aims to boost regional socio-economic development through market approach and non-agricultural and industrial development basing on rational use of land and reducing travel costs.
The same day, the Prime Minister issued a decision approving EDCF loan agreements on two projects to supply medical equipment for the Tieu Can- Tra Vinh and,Tan Chau- An Giang general hospitals.
Leaders of the Ministry of Finance will represent the Vietnamese Government to sign the loan agreements with the Korean side.
Vietnam encourages OVs to invest in homeland
Nearly 100 overseas Vietnamese business people gathered at a talks in Melbourne on June 28 to discuss measures to boost investment in Vietnam.
At the event, Deputy Minister of Industry and Trade Nguyen Cam Tu said the talks introduced participants to Vietnam's incentives for OVs when doing business in the homeland.
He briefed them on current socio-economic situation, deep and wide integration in recent times and thorough preparations to join new- generation free trade agreements like Trans-Pacific Partnership (TPP).
Ambassador to Australia LuongThanhNghi recalled sound development of friendship and cooperation relations between the two countries over the last 40 years, especially in economics, trade and investment. Vietnam is among top 15 major trade partners of Australia.
The two countries are members of ASEAN-Australia-New Zealand Free Trade Area (AANZFTA), TPP and RCEP.
He said Vietnam Trade Office in Australia has implemented many measures to help Vietnamese businesses promote trade and penetrate Australian retail network.
The Vietnam Business Association in Australia has nearly 300 members and becomes a bridge connecting OV and Australian businesses with their partners in Vietnam. Many workshops, seminars and trade fairs have been held to call on investment into Vietnam.
During the talks, leaders of the Vietnam Ministry of Industry and Trade listened to OVs petitions and desires to devise proper solutions to encourage them to do business at home.
Hoa Sen group to build tallest building in central region
Hoa Sen group will soon implement two major investment projects after the approval of Binh Dinh province People's Committee.
Worthy of note is the US$250 million service-hotel-apartment project in Quy Nhon City.
Here, the group plans to develop a complex of hotel, wedding center, offices, condos and supermarket on 90,000 square meters.
A 27-storey tower with 231 hotel rooms and 809 apartments and a 49-storey tower, hoped to be the tallest building in the central region with 420 hotel rooms and 1,469 apartments will be constructed.
BRG Group buys Sedona Suites Hanoi
BRG Group Joint Stock Company has bought Sedona Suites Hanoi on To Ngoc Van Street in Hanoi from Singaporean Keppel Land Estate Pte Ltd, said a BRG representative.
He did not reveal the value of this business transaction, however, according to Commercial Real Estate Services (CBRE), Keppel Land has sold the Suites to BRG for US$31.5 million.
Sedona Suites Hanoi was inaugurated in 1998. It has 175 villas, clubs and entertainment facilities offering family suites & child-friendly amenities.
BRG Group invests and operates mainly in the fields of finance, banking and golf resorts, and has member companies, associate companies, and investment projects such as the Kings' Island Golf Resort in Hanoi City's Son Tay District, the Do Son Seaside Golf Resort in HaiPhong City's Do Son District and the Legend Hill Golf Resort in Hanoi City's Soc Son District.
It bought five-star hotel Hilton Opera in 2012 and purchased 30% of ThangLoi Hotel's shares. It also owns Hilton Garden Inn Hanoi on Tran Hung Dao Street, and Nhue River in Ha Dong District and holds majority shares of Pan Horizon Hotel, and InterContinental Hanoi Westlake.
Luxury Binh Dinh resort project making good progress
Leaders in south-central Binh Dinh province have confirmed that the Thanh Chau Import and Export Co.'s $62 million Green Paradise luxury resort project is progressing well.
Mr. Nguyen Ngoc Toan, Deputy Director of the Binh Dinh Economic Zone Administration (BEZA) at the Binh Dinh Department of Planning and Investment (DPI), told VET that the luxury resort is within the Nhon Hoi Economic Zone and covers an area of 124 ha.
According to the detailed plan approved by the Binh Dinh Provincial People's Committee, construction that began at the end of 2014 will be completed in July 2020.
"The project is in the process of land acquisition, basic design, and compiling an environmental impact assessment," Mr. Toan added. "Ancillary items such as roads have already been built."
Binh Dinh has an area of 6,039 sq km and a population of 1.51 million people. Registered foreign-direct investment (FDI) stood at $1.7 billion in 59 projects as at the end 2015, according to the Foreign Investment Agency (FIA) under the Ministry of Planning and Investment (MPI).
The Nhon Hoi Economic Zone is located on Phuong Mai peninsula, with an area of about 12,000 ha. It has a favorable investment environment and advantages in natural conditions and geographic location.
The Green Paradise luxury resort project is one of the largest tourism projects in the Nhon Hoi Economic Zone. Other investments include the Nhon Hoi new urban area with capital of $700 million, the Thi Nai Lagoon eco-tourism area with capital of $400 million, and the Nhon Hoi integrated port with capital of $300 million.
Institutional reform accelerated to support enterprises
Institutional shake-up will be at the heart of Vietnamese Government's policies to give further support for local enterprises, said Minister of Planning and Investment Nguyen Chi Dung at a conference held in Hanoi on June 28.
Dung noted that the Government is shifting to serving businesses instead of managing them, and Resolutions No.19-2016/NQ-CP and No.35/NQ-CP were issued to enhance businesses' competitive capacity as well as remove obstacles to business and production activities.
The minister stressed that while the economy is on path to recovery with robust signs seen in economic results in the first half, the main workload to fulfill 2016's targets remain to be done in the last six months of the year, requiring considerable efforts from localities and enterprises.
According to Nguyen Mai, Chairman of the Vietnam Association of Foreign Invested Enterprises (VAFIE), foreign investment businesses have taken note of the support from the Vietnamese Government and relevant authorities, including the completion of institutions and legal framework. Many foreign companies are arriving to look for opportunities, proving the rising attraction of the country's business environment.
Meanwhile, Warrick Cleine, Chairman and CEO of KPMG Limited in Vietnam and Cambodia, recommended that Vietnamese Government should be more open-minded in its economic policies, particularly the assistance offered to investors.
Experts said that foreign-invested sector play a crucial role in the Vietnamese economy. It accounts for more than 70 percent of foreign trade revenue and creates jobs for 3.5 million labourers while promoting national economic restructuring process and the transfer of modern technologies and management skills.
Statistics from the Ministry of Planning and Investment's Foreign Investment Agency reveals that total foreign direct investment (FDI) capital poured into the country totalled at nearly 11.3 billion USD in the first six months of the year.
HCM City helps firms establish brand identity
The HCM City Department of Industry and Trade has launched a programme to help businesses develop brand names and add more value to key products.
Nguyen Phuong Dong, the department's deputy director, said a survey conducted by the department found that most small- and medium-sized enterprises lacked the financial capacity to build their brands.
Brand names play an important role in creating added value for enterprises' products and a stable market, and attracting business partners.
The city approved the department's proposal to identify typical products and certify brand names for them.
The department has worked with relevant departments and agencies to select typical products to carry out brand name certification this year.
The programme will focus on groups of products that contribute to the city's industrial development as well as its economic structure transfer.
In the mechanical engineering industry, the department will give priority to select materials, components, machinery and equipment serving industrial and agricultural production.
The rubber and plastic industry will focus on rubber and plastic products, which require high technology and accuracy and can serve other industries such as mechanical engineering, food and foodstuffs.
Products of the electronic industry will be given priority. They include products that meet international standards (DIN, JIS, and ASTM), materials and components serving manufacturing of export products, energy-saving products, and products in the value chain.
Light industry will focus on food and foodstuff, garments and textiles, and footwear.
The criteria for selecting products in these two sectors will be based on consumer awareness and the ratio of components locally made.
Ho Minh Son, Director of Amura Precision Co Ltd, said that building brand names was one of six measures that any enterprise must implement.
Developing brand names help businesses improve their images, especially brands officially certified by authorised agencies.
Dong said the programme would help companies achieve certification and authorised agencies would offer assistance to enterprises with certified products to expand market share.
The programme will also target forming a list of the city's typical products of industrial sectors and the part supplying industry, which would provide a foundation for investment activities in the industries.
Hanoi strives to be among top competitiveness index localities by 2020
Hanoi will give priority to improving its business climate and competitive capacity, aiming to be among top ten localities nationwide in Provincial Competitiveness Index (CPI) by 2020.
The information was heard at the fifth conference of the Hanoi Party Committee (16th tenure) held on June 27.
The conference turned spotlight on the socio-economic development plan period 2016-2020, targeting Gross Regional Domestic Product (GRDP) growth of 8.5-9 percent and per income capita reaching 140 million-145 million VND (6,268-6,492 USD). Social investment mobilisation is expected at 2.5-2.6 quadrillion VND (111.9-116.4 billion USD) in the next four years. In the economic structure, service and construction industry account for 67-67.5 percent and 30-30.5 percent while agriculture makes up 2.5-3 percent.
Regarding urban infrastructure development, the capital city strives to become a green and modern urban area. It targets to increase the rate of public transportation to 20-25 percent, zone off 10-13 percent of urban land for transportation and green the city with planting one million trees.
Secretary of the municipal Party's Committee Hoang Trung Hai highlighted the city's economic growth in the first six half of this year, noting that concerted efforts need to be made to realise an economic growth rate of 10-11 percent in the remaining six months of the year.
Focus should be given to investment attraction, administration procedure simplification and developing a transparent administration system, Hai added.
Concerning the city's socio-economic development plan, he underscored that attention should be paid to the balance of resources to effectively implement the set strategic tasks.
Thai Nguyen Province third in exports
Thai Nguyen province has ranked third in terms of export value for the first five months of this year, according to the General Department of Customs.
For the second consecutive year, the northern mountainous province has surpassed Dong Nai and Binh Duong provinces, with 7.43 billion USD in export value for the given period.
The first and second places were held by HCM City, with a total export value of 11.97 billion USD, and Bac Ninh, with a total export value of 9.47 billion USD.
The department said, for many years until 2015, the provinces of Binh Duong and Dong Nai had stood in third place.
In the first five months of this year, Thai Nguyen had the highest growth rate in export value nationwide, pegged at 1.09 billion USD against the same period last year, to reach a total of 7.43 billion USD.
The department said Samsung Electronics Vietnam Thai Nguyen Ltd Company (SEVT), Samsung's first project in Thai Nguyen Province, had promoted the growth of the province's export value since the start of its operations in 2014, boosting annual export value from millions to billions of US dollars.
In 2015, Thai Nguyen's export value reached 15.97 billion USD, surpassing Dong Nai Province in fourth place.
The Ministry of Industry and Trade's Trade Promotion Agency said Thai Nguyen was expected to gain 27 billion USD in total export value in 2020 and an average growth rate in export value of 9 percent per year.
To reach the target, the northern province will have to adopt a strategy of developing key export products, including electronic and high-tech products and dried tea products.
The province will focus on planning regions for the growth of tea plantations, lending support to enterprises that wish to invest in new technology and building geographic indicators for tea-growing areas to ensure a tea export volume of 10,000 tonnes by 2020.
In addition, the province will promote exports of textiles and garments by creating favourable conditions for enterprises to expand production and invest in new technology to improve the quality of their products, thus reducing production costs and expanding markets in the United States and the European Union.
Thai Nguyen's Industry and Trade Department said the province would continue to serve the traditional markets, including the United States, the European Union, Taiwan, Japan and Russia, and would also seek partners to export to new markets in the Americas, especially Latin American countries; Africa; the Middle East; and West Asia.
Agriculture exports reach $15b in 2016
Exports of agricultural, forestry and fishery products in the first half of 2016 rose 5.4 per cent year-on-year to US$15.05 billion, according to the Ministry of Agriculture and Rural Development.
The export value of major agricultural produce was $7.32 billion, up 5.1 per cent from the same period last year, while the seafood export value reached $3.07 billion, up 3.8 per cent.
Major forestry products in the period contributed $3.33 billion to the total export value, down 0.1 per cent.
According to the ministry, coffee, pepper, cashew nuts and seafood were sectors that showed strong growth in the first six months of the year.
The greatest increases of 39.8 per cent and 17.6 per cent in volume and value were seen in coffee exports, helping the industry gain an export volume and value of 985,000 tonnes and $1.71 billion respectively.
Cashew followed, with a rise of 4.4 per cent in volume and 11.1 per cent in value to 156,000 tonnes and $1.2 billion.
The seafood export value in June only was estimated at $553 million.
Of the first six months' seafood export value, tra fish contributed $616 million, the Viet Nam Association of Seafood Exporters and Producers said, forecasting that the tra fish export turnover this year would be $1.5 billion, a reduction of 5 per cent compared to 2015, due to trade and technical barriers in many import markets as well as low demand there.
Also from January to June, rice, wood and timber products and cassava products, among others, experienced a decline over the same period.
Business confidence on the rise after laws passed
Significant increases in the number of new businesses and investments this year indicate improvements in confidence, driven by the Government's efforts to improve the business climate and promote entrepreneurship.
According to Bui Anh Tuan, deputy director of the Business Registration Department under the Ministry of Planning and Investment, more than 54,500 new firms were established in the first six months of this year, with total registered capital of VND427.7 trillion (US$19.1 billion), rising by 20 per cent and 51 per cent over the same period last year, respectively.
Average registered capital rose by more than 26 per cent to VND7.8 billion.
Tuan said more than VND1.2 quadrillion was poured into the economy in the first half of this year, 65 per cent of which came from increases in the capital of existing firms, showing the willingness of investors to expand production and businesses.
Sectors that attracted businesses' interest include property, mining, information and communications and science and technology.
Business confidence was improving significantly due to the impact of the Law on Enterprises and the Law on Investment as well as the Government's guidelines on improving the business climate and promoting an entrepreneurial spirit, Tuan said.
In addition, the number of firms resuming operations touched a record high of nearly 15,000 firms in the first half of this year, increasing by 75.2 per cent, compared to a modest rise of some 2.2 per cent in the same period of the two previous years.
The General Statistics Office forecast that more than 90 per cent of surveyed businesses would see increases in production, up from 81.4 per cent in the first quarter of this year.
Still, the number of firms dissolved remained high, exceeding 5,500, an increase of 17 per cent over the same period last year.
Tuan said firms still needed support in tackling challenges, especially in accessing credit facilities.
Credit in HCMC rises 5.9% by June
Credit rose in HCM City in early June by 5.9 per cent, compared to late last year, to VND1,308 trillion (US$58.13 billion), the city's General Statistics Office reported.
Among the total, outstanding loans in Vietnamese dong made up VND1,180 trillion, an increase of 24.3 per cent, while loans in US dollars were equal to VND127.9 trillion, down 23 per cent.
Further, credit of city-based joint stock commercial banks surged 16 per cent to VND725.2 trillion, accounting for 55.4 per cent of the city's total credit.
Also during this period, the city mobilised total capital of VND1,644.6 trillion, up 20 per cent, of which the capital in the dollar accounted for 13.7 per cent, while capital in the dong represented 86.3 per cent, up 9.1 per cent and 21.9 per cent, respectively.
Among total capital, savings made up 53.7 per cent, rising 14.7 per cent.
Vietinbank successfully divests full stake in Saigonbank
Vietinbank on Friday successfully divested all 16.875 million shares of Saigonbank, Vietinbank Securities Co announced.
With the auctioned average price of VND12,500 per share, two individual investors spent VND211 billion to hold a 5.48 per cent stake in Saigonbank.
Previously, 10 individual investors registered to buy up to 67.5 million shares of Saigonbank, an amount four times higher than the total number of shares Vietinbank went on to sell at Friday's public auction.
After the auction, Vietinbank, one of Viet Nam's largest lenders, reduced its stake in the smaller Saigonbank to 4.91 per cent from its current 10.39 per cent stake.
The sale of shares was in line with the central bank's existing rules on cross ownership, which limit the stake a local commercial bank can hold in another lender to less than 5 per cent, according to Vietinbank.
One of Viet Nam's smallest lenders in terms of assets, Saigonbank posted a pre-tax profit of VND54.73 billion last year, a more than four-fold drop from 2014.
Vietnamese restaurant chains attract foreign investors
Foreign funds have poured millions of dollars in restaurant chains in Vietnam, where a large population with a growing middle class is expected to provide solid support to the growth of the food and beverages industry.
KAfe Group Limited, which runs a coffeehouse chain in Vietnam, received an investment of US$5.5 million from institutional investors in London and Hong Kong.
Hong Kong-based Cassia Investments, a private-equity firm specializing in funding lower middle-market companies across Asia, has provided 90 percent of the funding. The other 10% came from another investor based in London.
KAfe founder Dao Chi Anh, who said the funding would allow the chain to expand its operations in Vietnam, hopes to increase the number of outlets to 26 from 12 last year.
KAfe Group is also eyeing an overseas public listing at a later stage for further expansion in the country.
It is reportedly developing its own branded coffee and tea ranges and a pressed juice range.
Anh, a home chef and a cookbook author, opened the first KAfe store in August 2013, targeting young customers with fusion cuisine and naturally flavored drinks.
Anh's coffeehouse chain is one of many restaurant chains to attract foreign investment in recent years. Huy Vietnam Food Processing Company, which operate more than 100 restaurants serving Vietnamese food, got an infusion of $11 million from US fund Franklin Templeton.
Franklin Templeton prioritizes investment in firms with good management, efficient business and transparent information, newswire VnExpress quoted Mark Mobius, its CEO, as saying.
Knowing the development strategy of Huy Vietnam Food Processing Company, Franklin Templeton decided to invest in it after holding negotiations in Singapore, he said, adding that his fund would invest further in the company whenever the it needs.
Huy Vietnam, founded in 2007, has received three rounds of funding worth $65 million from foreign private-equity firms, including Fortress Capital. It runs casual restaurant chains such as Mon Hue and Pho Ong Hung.
Huy said it plans to expand in big cities and make an IPO.
Economist Nguyen Minh Phong said investment in dining chains is a developing trend. It is not much affected by economic downturns since food is indispensable. "Thus, the sector will always be attractive to investors."
High profit is another factor that makes the business mode attractive to investors, he said.
In 2014 another restaurant chain operator, Golden Gate, received an infusion of US$$35 million from Standard Chartered.
Earlier Vietnamese private equity firm Mekong Capital said it had exited from Golden Gate with a net 9.1-fold return on its investment.
Mekong Capital Partner Chad Ovel said Golden Gate has grown from five restaurants in 2008 (when the fund first made its investment) to 67 now.
Mekong Capital reportedly invested US$2.6 million in Golden Gate in 2008, and two years later started to partially sell off its holding, according to the Wall Street Journal.
Golden Gate is one of the leading restaurant chain operators in Vietnam with the popular Ashima mushroom hotpot restaurants, Kichi-Kichi rotary express hotpot restaurants, SumoBBQ grill and hotpot restaurants, and Vuvuzela beer clubs.
The retail and F&B sectors are considered the two most attractive for private-equity transactions, according to a recent study by auditing firm Grant Thornton Vietnam.
Vietnam is considered as one of the most promising consumer markets in Asia, benefiting from a large population and rapid growth in incomes and urbanization.
The increase in disposable incomes has caused huge demand for low- to high-end products, changes in lifestyles, and a habit of drinking and eating out, particularly in major cities.
It is expected that in 2015-20 the beverages and packaged and fast food sub-sectors would grow at respectively 7-11% and 3-9% a year, the report said.
Besides buying shares of Vietnamese companies, many foreign businesses have also opened their own restaurants in Vietnam. Restaurants such as Japan's Tokyo Deli and Sakura and Thailand's Coca Suki are mushrooming in big cities.
Many other foreign food and beverage companies like Pizza Hut, Domino's Pizza and Baskin-Robbins have opened their stores via franchisees in Vietnam.
An industry insider said: "The young and dynamic consumers are the main reasons foreign firms are seeking franchises in the local market. We can expect that franchises in Vietnam will grow rapidly."
Vietnam has a population of nearly 90 million people with 65% aged below 35, a segment that is highly receptive to modern offerings, he said.
Franchising can help companies cut costs and risks when expanding in foreign markets.
With an investment of US$300,000-500,000, a local firm can become a franchisee for foreign companies, the insider said.
The franchising market has been very busy over the past few years, as companies from the US, EU, Japan, and South Korea have jostled for space.
McDonald's, Burger King, Yum's KFC, Pizza Hut, South Korea's Lotteria Co. and the Philippines's Jollibee Foods Corp. have a growing presence in the country.
In 2015 the economy grew at 6.68%, beating the government's 6.2% target.
VEF/VNA/VNS/VOV/SGT/SGGP/Dantri/VET/VIR
BUSINESS IN BRIEF 1/7 have 7682 words, post on at June 30, 2016. This is cached page on Talk Vietnam. If you want remove this page, please contact us.