VietNamNet Bridge – The use of atomic energy has potential risks so the Prime Minister has recently approved the project on information and communications for the development of nuclear power in order to seek consensus in building the first nuclear power plants in Ninh Thuan Province.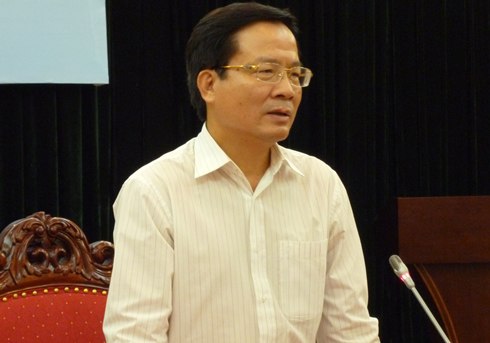 It is scheduled that in 2020, the first turbine of the Ninh Thuan nuclear power plant will go into operation, contributing to national energy security when fossil energy sources are getting exhausted.
Besides the construction of the plant, Deputy Minister of Science and Technology Le Dinh Tien said nuclear power development must be accompanied by awareness and safety discipline because this area is "very sensitive".
Nuclear power for peace will benefit both energy and applications in social and economic fields. However, nuclear power also makes potential risks if it is not well controlled, such as nuclear weapon proliferation or the use of nuclear power in disease treatment, said Tien.
After the incident at the Fukushima nuclear power plant in Japan, public trust has become the most important factor for the development of national nuclear power, said Mr. Pham Quang Trung – Deputy Director of the Atomic Energy Agency. Therefore, to create public consensus and building culture of safety in the nuclear power project in Ninh Thuan, the Prime Minister had approved the information and communication project on nuclear power development in Vietnam to 2020.
Under the scheme, the state budget will spend about VND200 billion ($10 million), besides funding from the investors and partners to hold an international exhibition on nuclear power, organizing seminars, training courses, making surveys and learning about nuclear power in other countries.
The goal is to create a complete understanding about the benefits of nuclear power to ensure energy security, economic and social development in order to successfully implement and ensure the highest safety for the Ninh Thuan nuclear power project and nuclear power projects in the future.
Son Nam