VietNamNet Bridge – Miss Asia USA 2006 Jennifer Pham has informed the Ministry of Culture, Sports and Tourism of her withdrawal from the run for the Vietnam Tourism Ambassador 2013 for family issues.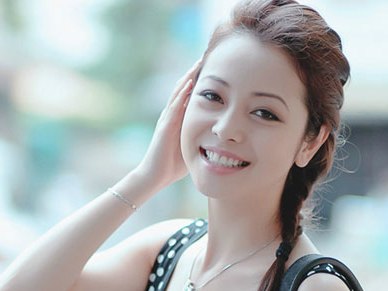 Jennifer Pham is now in America. The announcement was transferred through Jennifer's representative in Vietnam to Mr. Tran Nhat Hoang – Director of the Tourism Promotion Bureau, who is in charge of receiving applications for the Tourism Ambassador position.
In early April, at a press conference, Jennifer Pham's manager – Ma Sieu said that Jennifer was considering applying for the Vietnam Tourism Ambassador position. Sieu said in the first year when the tourism sector sought the tourism ambassador, Jennifer was very interested in this role. However, until this year she boldly expressed her desire to contribute her ability to the development of the tourism industry of Vietnam.
But Jennifer Pham had not filed an application. She had just exchanged emails with relevant officials.
The manager of Jennifer Pham said the beauty queen returned to the US to pursue her studies but another source revealed Jennifer Pham was in the final month of pregnancy. She is expected to have a baby with her second husband – businessman Duc Hai – this July. This is considered the main cause for her withdrawal from the race for the Tourism Ambassador title.
The remaining candidates are Miss Tourism Huynh Thi Ngoc Han, English teacher Do Thi Hong Thuan, actress Lan Phuong, Miss Southeast Asia Dieu Han and the runner-up of Miss Asia USA 2012 Chau Mong Nhu.
In this morning's National Assembly question and answer session, Minister of Culture, Sports and Tourism Hoang Tuan Anh said the Tourism Ambassador will be named in October.
Nam Son