VietNamNet Bridge – It rained, a car carrying 20 soldiers of the 330 Infantry Division (Military Zone 9) overturned, slid down and crashed into a concrete fence of a house, killing one and seriously injuring others.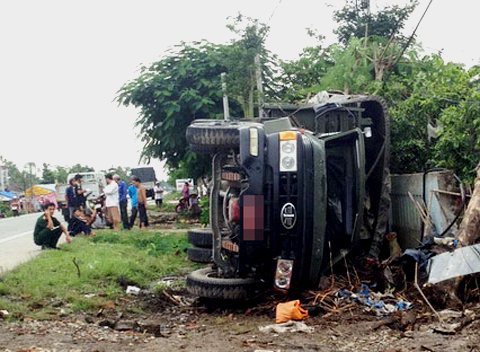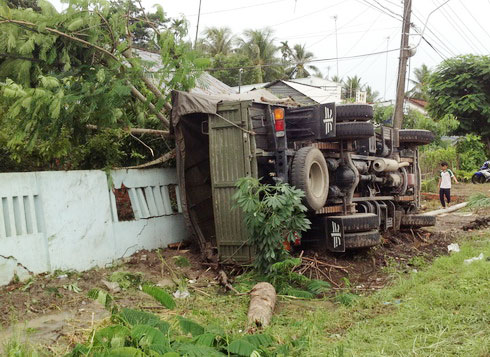 All soldiers inside the vehicle were injured. They were taken to hospital of Nga Bay Town and then transferred to the Military Hospital 121 in Can Tho.
The doctors said that four ambulances and three other cars were mobilized to the Military Hospital 121. Four or five people were in critical condition. A soldier who was identified to be a resident of Soc Trang province, 20 years old, died on the spot.
A local man said the accident occurred in heavy rain when people were taking a nap after lunch. "Hearing the crash, I ran out and saw the car overturned. I did not hear anybody shouting. Nearly one minute later the driver crawled out, many military cars running behind stopped to pull out patients from the car in distress," he said.
According to an officer, the car was carrying soldiers back to their unit after completing a training course for squad leaders in the Army Military School No. 9 in Soc Trang.
Perhaps the driver urgently put the brake on the slippery road so the car turned over.
By 5 pm the same day, traffic police and investigation agencies continued to examine the scene and the crashed car was not towed away.
Minh Vu