Black Voices to hit Hanoi stage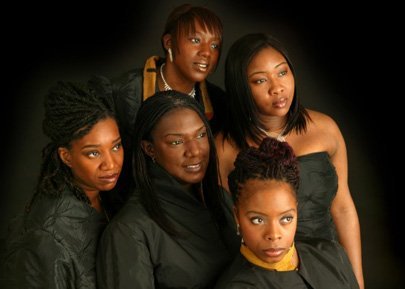 Black Voices is committed to singing in the oral tradition, a celebration of their African, Caribbean and British heritage. Their music transcends gender, race, religious persuasion and age.
Over their 24 years as a strong unit, Black Voices has steadily built up a fine reputation by delivering stunning performances through their soulful and inspirational harmonic blend. Their ever-growing repertoire includes spiritual, traditional African, Caribbean and English folk songs, jazz, gospel, pop and reggae as well as temporary and classical styles.
The group has entertained Nelson Mandela, a pope, members of the British Royal Family and has shared the stage with musical greats such as Ray Charles, Nina Simone, Take 6 and Winton Marsellis.
Tickets are priced from VND50,000 to VND500,000 and available at the Opera House or can be booked at www.ticketvn.com, [email protected]
Dogma Prize has VND120 mil. up for grabs
Mekong Artists Company in collaboration with HCMC Museum of Fine Arts on Thursday launched painting competition 'The Dogma Prize in self-portraiture', giving a chance for artists to win an award of VND120 million for their self-portraits.
The contest, running from May 7 to August 31, is for all Vietnamese painters aged 18 and above, who are living in Vietnam. The annual contest aims to nourish and develop self-portraitures of local painters.
"Some artists depict others from real life or imagine them in their dreams, but they forget to depict themselves, so this is the chance for artists to discover themselves with their own style, ego and passion," said Italian painter Richard San Marzano, head of Dogma Collection and member of the judging panel.
Entries must be originals and have been made in the last 12 months. To join the contest, contestants have to register at http://www.dogmaprize.vn.
Apart from the first prize, there will be three awards worth VND15 million each.
The winners will be announced on September 14 when works selected for the final round are displayed at the museum.
The judging panel consists of Ms. Ma Thanh Cao, Director of the HCMC Fine Arts Museum, Ms. Pham Thi Nhu Quynh, manager of Quynh Gallerie, and Marzano.
Over 500 people join Crescent Mall dance
Phu My Hung Corporation (PMH) has launched a flash mob contest themed 'Crescent Mall dance' at the Crescent Mall shopping center in District 7.
With the message to call on people to change the living environment in the city for the benefit of all, the event attracted more than 500 participants including PMH staff members,
students and customers to the mall.
Participants danced to the song 'We are the world' performed by local bands 365 and X5. The dance is part of a series of community activities which have been arranged by PMH this year.
Indonesian dancers perform in town
A dance troupe from West Sumbawa Regency of West Nusa Tenggara Province, Indonesia will wow the audience at HCMC University of Economics in District 1 on Saturday at 2 p.m.
The show, which will be performed by 40 dancers and musicians under the direction of Indonesian choreographer Dedy Luan, is the perfect opportunity for local people to learn about traditional Indonesian dances. The troupe will also visit the provinces of Vinh Long, Binh Phuoc and Dong Nai from May 6-8.
"We hope this event will broaden and deepen local people's understanding of Indonesian culture," said Bambang Tarsanto, Indonesian consul general.
The show will take place from 2 p.m. to 5 p.m. at the HCMC University of Economics at 59C Nguyen Dinh Chieu Street, District 1.