The path of U.S. monetary policy will remain "fully data-dependent" in line with the developments of economic growth, unemployment and inflation, and the current large-scale bond purchase program "will continue for some time," a senior Federal Reserve official said Thursday.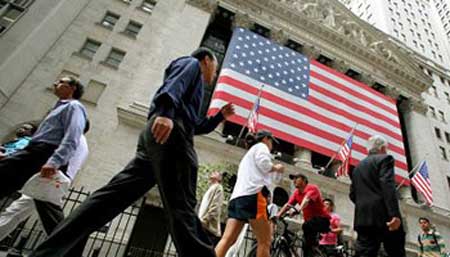 U.S. economic recovery will "continue to benefit from the knowledge that the Federal Reserve is committed to supporting growth as long as necessary," U.S. Fed Governor Jerome Powell said at the Washington-based thinktank Bipartisan Policy Center.
Last week, U.S. Fed policymakers painted a brighter picture of U.S. economy.
U.S. Fed Chairman Ben Bernanke jolted global financial market when he said later this year the central bank would start scaling back its massive bond-buying program, the so-called QE3, if the economy improves as expected and may end it by mid-2014 altogether.
"Recent volatility in markets is in part related to concerns about the possibility of a reduction in asset purchases," Powell said.
Asset purchases are being deployed to add near-term momentum to the economy. After the completion of those purchases, the purchased assets will remain on the Fed's balance sheet for some time and continue to put downward pressure on interest rates, he said.
"There are, in my view, good reasons to believe that the economy will continue to gain strength" on the back of a housing sector recovery, he said.
U.S. housing market finally began to recover in early 2012, and the property sector recovery seems to be proceeding strongly, he said.
As the economy recovered, the United States has regained about three-fourths of the lost jobs during the financial crisis, he said. "But we are still far from full employment. The case for continued support for the economy from monetary policy is strong."
Since the onset of the financial crisis, the Fed has kept its short-term interest rate at the historically low level and completed two rounds of quantitative easing programs, known as QE1 and QE2. It is now purchasing longer-term government debt and mortgage-backed securities at a pace of 85 billion U.S. dollars per month, dubbed as the QE3.
Source: Xinhuanet
comments powered by

Disqus