VietNamNet Bridge – The photos below were taken more than 40 years ago by an American soldier. Each picture contains the "secret" that has never been announced until today.
The photos were taken in April 1970, when the Vietnam War nearly went to an end. At that time James Speed Hensinger was a 22-year-old paratrooper in the 173rd airborne brigade, stationed in Phu Tai base near the city of Da Nang.
Hensinger still spent his time and enthusiasm to take photos of the countryside landscape of Vietnam. Every picture shows emotions about a peaceful, quiet village.
Coming to Vietnam with a Nikon FTN, Hensinger always took advantage of his break to take photos of the scenes around the Phu Tai military base. He kept these photos for his own during the war in Vietnam and even the later years.
He brought the photos to the US and kept them for more than 40 years. Until today, Hensinger – now at age of 66 – decided to share the most beautiful pictures to the media.
Hensinger's unpublished photos about the Vietnam War: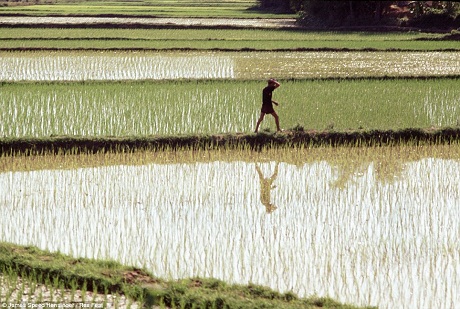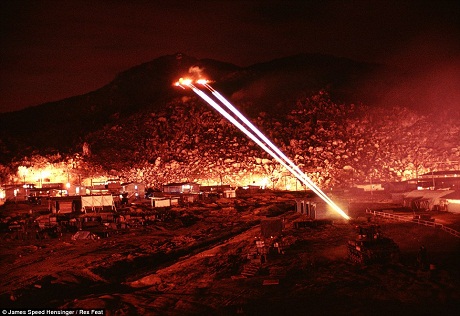 Besides the picture of the peaceful beauty of Vietnamese village in the 70's, Hensinger also captured fierce moments of the war. The Vietnamese soldier regularly appeared at night near the Phu Tai base to fire by an AK47 into the US camp, causing panic for US troops throughout nights. In this photo: US troops bombarded the mountains around Phu Tai military base in order to kill a Vietnamese sniper.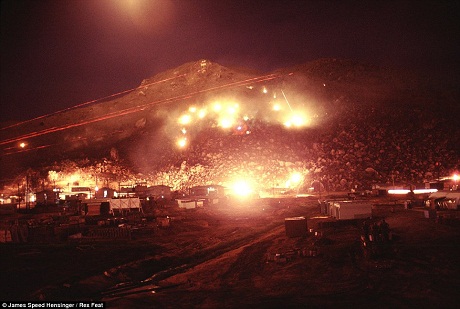 There were fresh bloodstains on the ground, but the whereabouts of the Vietnamese soldier was forever a mystery. Later, Hensinger was also very surprised to know that all that firepower deployed by the U.S. military that night just to kill a Vietnamese guerrilla.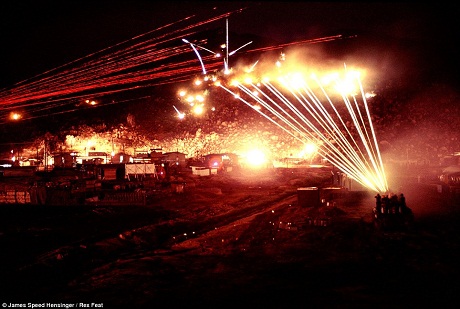 On the night of the U.S. military decided to destroy the Vietnamese soldier, Hensinger prepared his Nikon FTN to record this fight. In the picture, the Bofors 40mm cannon (red light) and M60 machine guns (white light) burned hills. On the night of terror, since they could not determine the whereabouts of the guerrilla, the U.S. military destroyed the whole hills.