VietNamNet Bridge – On May 29, nearly 16,000 Chu Dau ceramic items of the XV century which were collected from a wreck in Cu Lao Cham in Quang Nam province were shared between the company that salvaged the antiques and Quang Nam authorities at the proportion of 70/30.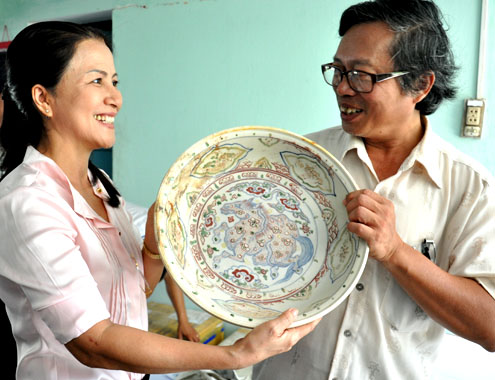 In 2003, Doan Anh Duong Co. Ltd. was permitted by the Quang Nam People's Committee and the Ministry of Culture Sports and Tourism to excavate the wreck in the sea of Cu Lao Cham. Under the contract, the company will cover the funding for excavations and receive 70 percent of the item salvaged from the ship. After four years, nearly 16,000 artifacts collected from the ship were kept at the Museum of Quang Nam Province.
On May 29, nearly 14,000 artifacts were divided into 10 lots. Doan Anh Duong Company drew lots to receive seven lots. The remaining three lots belong to Quang Nam government. More than 2,000 remaining artifacts were also divided into the proportion of 70/30 but the company donated its part (approximately 1,400 artifacts) to the Quang Nam Museum.
Mr. Ho Xuan Tinh, Deputy Director of the Department of Culture, Sports and Tourism of Quang Nam said the wreck was transporting Chu Dau ceramics from the Gulf of Tonkin through the "Silk Road" to other countries when it suffered shipwreck.
The ship is nearly 30m long, 10m wide, containing the highest volume of antiques so far compared with the wrecks found in the waters of Vietnam.
Ceramics from Chu Dau village in Hai Duong province started to be known at the end of the 14th century and became famous in the 15th and 16th centuries as high class glaze elegantly described in those eloquent words, "as pure as gem, as thin as paper, of colour as nice as ivory and sound as nice as a bell". Products range from bowls, delightful plates, tea sets, vases, basins, lime pots, incense burners, etc.
Chu Dau style is characterized by the unique combination of the fine style inherited from the Ly dynasty, and the vigorous style of the Tran dynasty. The most famous glazes of the Chu Dau age were transparent, blue, celadon, green, moss-green, light yellow, reddish yellow and tricolour (green, red and yellow).
Another specialty of Chu Dau ceramics is its decorative motifs. Most of the ancient decorations included lotus, chrysanthemum of different styles and a great variety of other stylized patterns. Artisans were inspired by the scenes of daily life – women wearing Vietnamese hat & long dress, child tending a buffalo, bird on the branch of a peach tree, or storks flying over a field. Like in many other production centres, technical expertise reached a high level: Polishing and styling on turning table, knocking out products, processing by banking, joining, designing, engraving, drawing, modeling and casting.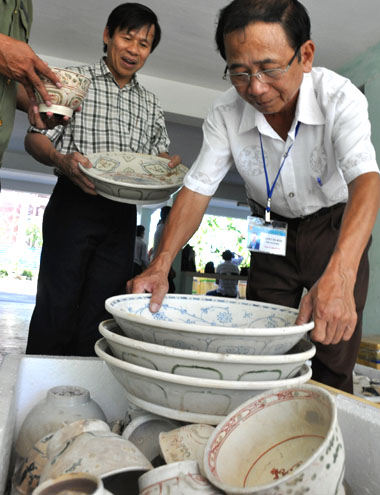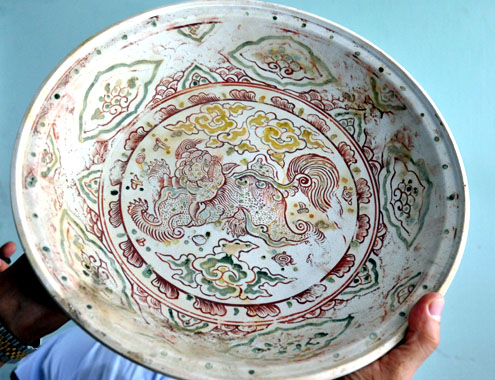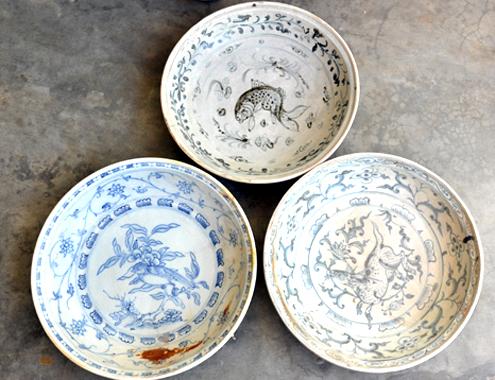 comments powered by

Disqus